Setting up an e-commerce business is one of the most popular startup ideas and with the growth of no-code development, it is becoming accessible to a much wider audience. As user needs expand and the expectation of businesses to have slick websites and engaging apps grows, the pressure is on them to continually develop their offering.

With the global shortage of traditional developers, e-commerce businesses and startups are struggling to meet this consumer demand, which is why they are turning to no-code development more and more.

No-code has many benefits now to a modern e-commerce business.



Benefits Of No-code To E-Commerce

Availability - Following on from the point above, no-code expertise is much easier to find than traditional developers, both as freelancers and on marketplaces like our very own here at WeLoveNoCode.

Speed - The platforms come with templates designed for e-commerce, meaning development gets a massive jump start. Development of an e-commerce website or an e-commerce app will be complete in a fraction of the time it takes to build using traditional development.

Cost - Faster development means less time paying for expensive developers. The developers you do need will be cheaper as no-code experts don't cost as much because they are not as scarce as traditional coders.

Testing New Ideas - The speed of development and ease of releasing code means that new ideas can be built quickly, put in front of prospects & customers, feedback shared and changes made. In a world where the consumer expects constant change, this is a massive plus.

MVP - Linked to all the above is why no-code has always been the go-to platform for producing that critical minimum viable product. This allows an e-commerce startup to get to market faster and begin talking to investors sooner.



Functions To Expect With A No-Code eCommerce Platform

As we'll show in a moment, there are many different no-code tools and platforms that will help an e-commerce business but the number one is a no-code development platform for building your core website or app, so let us look at the features and functionality you should expect to find in these tools

They should come 'out-of-the-box', meaning you won't need to spend time developing these features because your no-code platform will have done that for you
.

Catalogue and Stock Management

You need to be able to upload new items easily and give them the right amount of information that the customer needs. Slick stock management is key because you need to automate this as much as possible and avoid lots of additional manual work.


Checkout - Payment Processing

The platform needs to have multiple options when it comes to the payment choices you can offer. Paypal, Stripe and Apple Pay are just some of the standard connections you should expect. You will also want to have some flexibility over how the checkout process works, the information collected and how the orders get processed.


In-app / Push Notifications

This can be an expensive option if you choose to run with push notifications so most start with in-app messaging but they are all designed to improve the mobile app experience and encourage greater engagement with customers that are already aware of the brand.


Design capabilities

All the functions above are great but you still need the store to look good, so you'll want your no-code platform to have plenty of options when it comes to including your branding and adding imagery or manipulating pages to give your site a unique appeal whilst following UX best practice.


Discounting

All platforms will work slightly differently but no-code e-commerce platforms will offer the ability to place discounts on items, categories, site-wide or provide coupon codes for individuals to use themselves.


Reviews

You are going to want to give your customers the chance to review the products and rate their experience. Social proof of this nature is essential for the modern buyer that wants confidence from others that have purchased before them.


Analytics

All the platforms deliver some form of data for you to monitor the performance of your no-code e-commerce app but where some can lack the level you need, remember to look at the integrations available. For example, most will allow you to connect directly with Google Analytics.

You'll want to understand site performance, drop-off points and where the traffic is being driven from. These all combine to give a common view of the customer and then allow you to make changes and test what ones will improve sales.


Marketing Connections

The ability to connect with your chosen marketing platforms is an essential part of the no-code arsenal. For some platforms, these integrations will be native whilst others will rely on other no-code platforms like Zapier (more on them soon) to make this possible.


Multilingual Capability

Not all no-code e-commerce platforms can offer you this functionality and it won't be needed by everyone but for those businesses that are selling across the world, the ability to quickly create a copy of the site in a different language is a massive benefit and with no-code e-commerce development this is now possible.


If you need help deciding which of these features you need and the best places to find them, you might want to take advantage of our free consultation that helps you build a roadmap for your development and can help you identify top no-code experts.

No-code Tools To Support eCommerce

No-code in e-commerce is not just about the main platforms to build your shop on. If you are building a rounded presence then you'll need to develop an app, plus you will require multiple tools that will enable it all to be connected.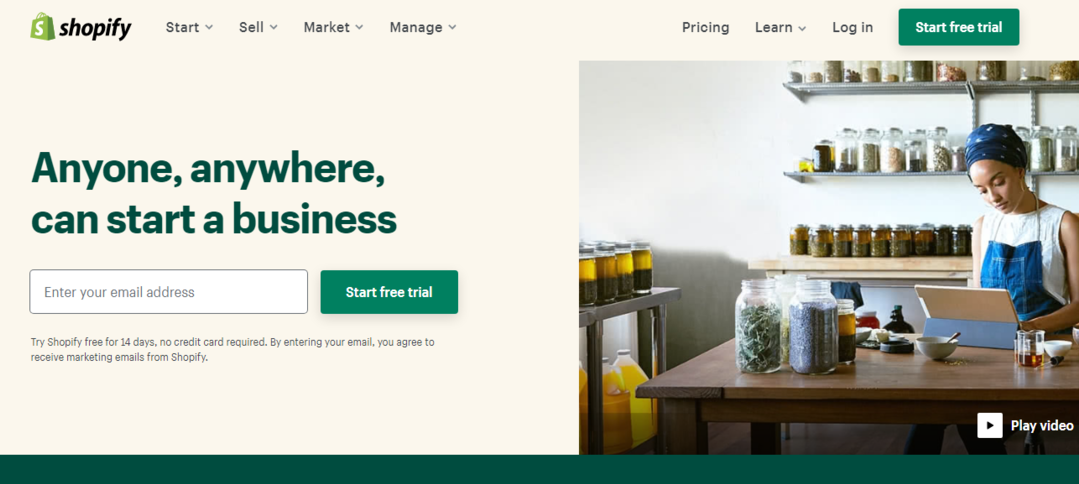 We start with the biggest and fastest-growing platform for eCommerce sites. Shopify has helped over 1 million e-commerce sites go live, that have generated over $200 billion in revenues and those numbers are not shrinking.

It comes packed with powerful functionality that all eCommerce sites will want, all housed in a no-code platform that allows the novice store owner to get a basic shop in place. It also has the ability to evolve and make shop fronts that can rival some of the biggest brands in the world and only require the skills of a no-code expert to achieve this extra level of sophistication.

It covers all the main features you expect, tons of great integrations and also some ideal e-commerce connections like dropshipping and remarketing tools.





A great no-code e-commerce platform for SMEs, championing the smaller businesses. It gives you the ability to build a new store in a matter of hours and whilst it can take a bit of learning to master some of the more difficult parts, you can easily find no-code experts that will help you with those parts.

It has fabulous inventory management that helps the user experience, supports all the major payment providers, as well as connecting with all the main marketing tools and links to Amazon, eBay and Facebook.





One of the best-known website and mobile app builders is great for e-commerce. They include all the main features you'd expect for an e-commerce app and give you a user-friendly drag-and-drop interface to work with.

The learning curve is tougher than some of the options on this list, but they have plenty of tools to help you learn and because it's also well known in the industry, a lot of no-code experts are available to help you build your perfect site or app, at very affordable pricing compared to traditional developers.





A dedicated no-code app builder, one of the biggest and most respected on the market, you can use this tool to ensure a very smooth no-code e-commerce app development with a wide range of templates to choose from that will allow you to pick the perfect app for your e-commerce business.

It also leads the way in allowing custom development on top of the core platform functionality, meaning it's very scalable for the ambitious e-commerce business as they look to grow and add more features bespoke to their needs.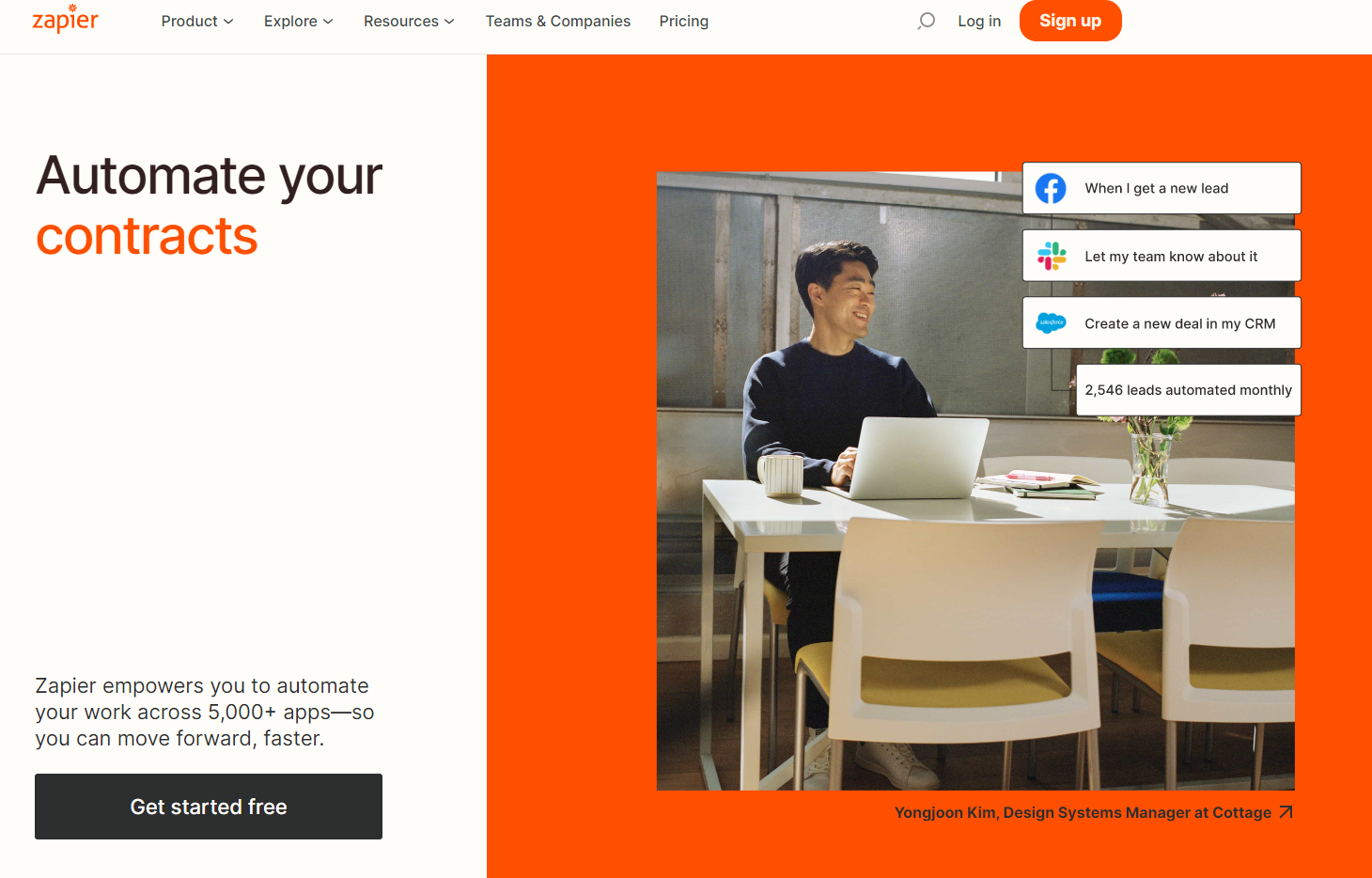 From the biggest eCommerce platform to arguably the biggest no-code platform in the world. Zapier is fantastic for eCommerce businesses as it allows them to connect with thousands of different apps that they will need to run their business.

It seamlessly moves information around from one place to another, allowing your business to function without you having to get involved in doing manual tasks each day.





If you need a database but are frightened of them, then Airtable is definitely the choice for you! It not only works as a database for things like inventory management but can be used to improve collaboration and connect other functionality.





Answering customer questions in real-time is becoming the norm but without a massive customer service team that's not easy to achieve - unless, of course, you have access to some amazing no-code chatbot tools.

You can tailor the bot to answer questions about stock, pricing or even use it to filter less important questions to get sent via email to answer at a later time.





If you are looking to build a drop-shipping, print-on-demand e-commerce site or app, then connecting with this awesome no-code platform is a must for many. It integrates with all the main website builders as well as the large 3rd party sites like Etsy.

Create all the designs, set up all the delivery options and decide on shipping policies, all without writing a line of code, plus once live it will automatically do its work without you getting involved, leaving you time to focus on running your business.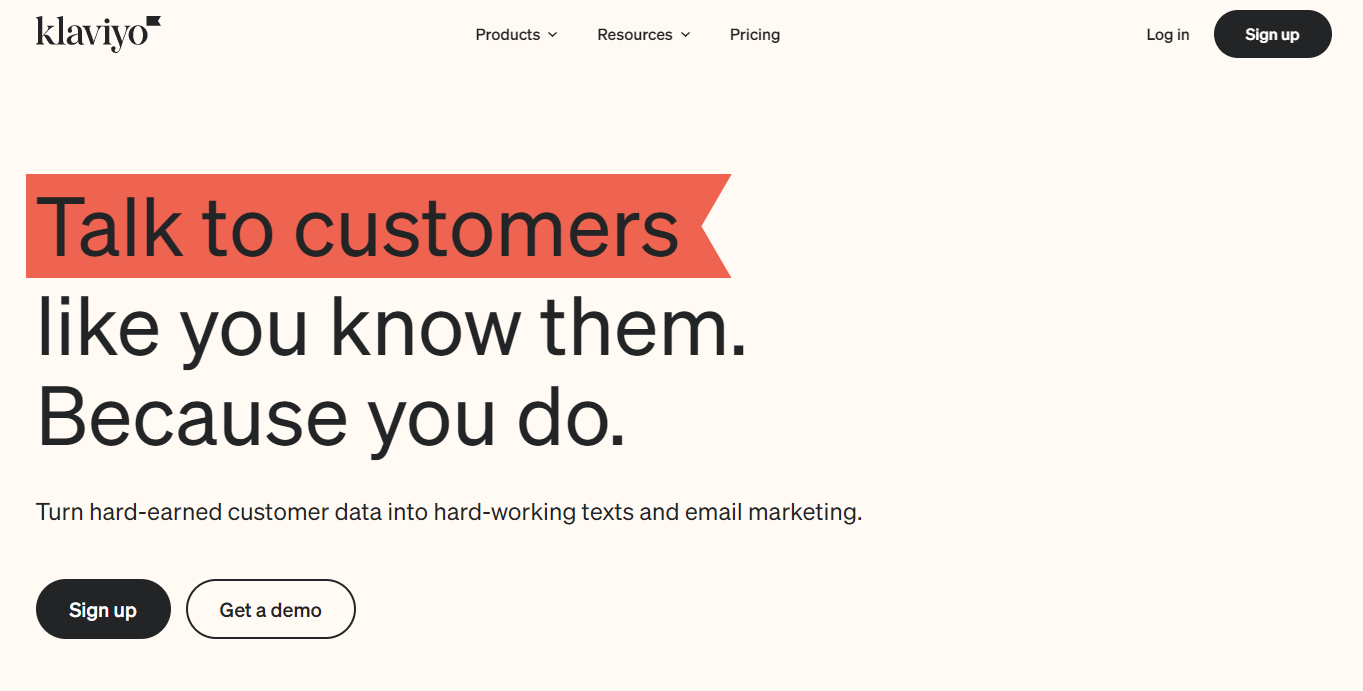 In truth, we could have picked from a long list of no-code marketing tools, for example, MailChimp or Salesforce, but we selected Klaviyo as a good example that's growing in popularity, offers great integrations with other no-code tools and delivers results. Self-service password reset

It's packed with functionality for your email campaigns but can also integrate with your data to drive automated campaigns reacting to customer behaviour, allowing improved conversion without the need for you to get involved after set-up.



All these great no-code tools are designed to be user-friendly, but sometimes the sheer volume can make them challenging and you might also need support on how to get them working well together. Fortunately, we offer a free consultation that helps you build a roadmap for your development and can assist you in identifying top no-code experts.

The Future Is AI

Both the e-commerce industry and no-code development are beginning to truly embrace AI and see what it can do for the user experience and site management. No-code platforms like Obviously.ai are using machine learning to take the wealth of data that exists in e-commerce and create a better understanding of the customer. Crypto 401(k)

They can take this information and start predicting the customer's next move, find similar groups of prospects and make changes that can improve conversion or increase engagement. And the beauty of all this advanced technology - it can all be done without writing a line of code. 401k for startup

The future of e-commerce really is no-code.