If you are here, it means you have probably heard a new buzzword in the development industry - no-code. It has been here for years but has only now gained immense popularity. No-code development allows companies to quickly and with no hassle build various software products. It also reduces the time, resources, and money needed. In contrast to coding, no-code is easier and can be learned by everyone.

The market is growing at high speed. The demand for no-code services increases the number of tools for developers. While you are likely familiar with the most popular ones, you need to find what tool suits you best. If you want to enter the industry and gain revenue from no-code, our guide covers your needs.


What Can be Built With No-Code?

The answer depends on what tool you use. For example, Bubble offers a wide range of services but does not allow you to build mobile apps. Some are designed for mobile apps and won't allow you to craft websites. Talking roughly, using no-code, you can build the following:

Ecommerce Sites - these products allow vendors to list their products, so customers search for anything they prefer and buy those products.

Appointment Scheduling Apps - apps like Calendly allow users to share calendars, and book appointments and meetings, while also containing features like sending notifications and reminders.

Marketplaces - a large service like Uber, DoorDash, and Airbnb. Even though they are huge, they are straightforward.

Websites & Web Apps - build any kind of website and web apps for your business regardless of the sphere. You can also turn web apps into mobile apps.
Mobile Apps - Some no-code tools allow you to build native mobile applications. However, these tools are usually expensive.

Social Media - If you want to create a social network, some no-code tools allow you to create one that allows people to connect or engage with other users.


Need assistance with learning no-code? We can help.
Book a free consultation call
to chat about your needs!
Web Applications & Websites


This channel has been specially developed to allow newcomers to learn how to build on Bubble through tutorials. The Bubble is one of the most popular no-code tools. The channels may help learn how to create a chat, an appointment application, a rating system, video chat, and even more.


The Bubble is not only a no-code tool. This is an official channel of the company that helps users understand the process of building web applications. The channel is packed with numerous videos on creating a database, working with the design elements to adapt the app to different devices via the API or something else.


This channel is also mainly focused on Bubble development. It isn't as popular as the two mentioned below. But the content provided by the channel is valuable and easy to understand. The service delivers unique information on how to add registrations with Google and Facebook, boosting the speed of the app and the exact steps you need to build the next Twitter app or a regular marketplace.


Here is the place where all no-code videos are collected. If you just have started learning how to build with no code, this website can quickly become an ultimate place for every goal you set. The website also allows you to practice. NoCode also collects experts who share experience, high-quality projects, and even the most common issues they had while using different no-code platforms.


This is a popular expert in the no-code community, known as Connor Finlayson. He started sharing useful content on both - the no-code development process and automation. The website shares videos that contain valuable info in an engaging and relaxed way, allowing you to learn much easier than with books. Since the no-code market is growing, the website's content is always updated with the latest tools.


This is a more practical place where you can learn how to build websites, create designs, and craft apps without coding. It is suitable for beginners, as the website provides step-by-step guidelines. Here you can also find courses to learn and practice no-code development.


This is probably one of the most popular channels for Bubble development. This YouTube channel offers different video tutorials. They vary from learning the simplest functions of a particular tool to how to use third-party plugins. Here you can learn ways to work with groups, photos, and videos, send an email and create smart search through the site.


The channel also helps with learning Bubble. Here you will find different videos for newcomers. They include a tutorial on how to adapt a design for mobile devices, how to create a mobile app, and a video guide on building marketplaces.


This is an official channel designed to share videos that cover almost all the basic features of the tool. Users are able to learn design, animations, and CMS settings. More advanced users can learn integrations with third-party services like Typeform and even more.


An extremely popular and useful channel for those who just have started and experienced ones. The channel allows you to find a long video covering all the points needed for the development.
Need help with building MVP with no-code? We can cover your needs. We'll make your MVP live in a few weeks and under $4k. Book a free consultation call to chat about your requirements!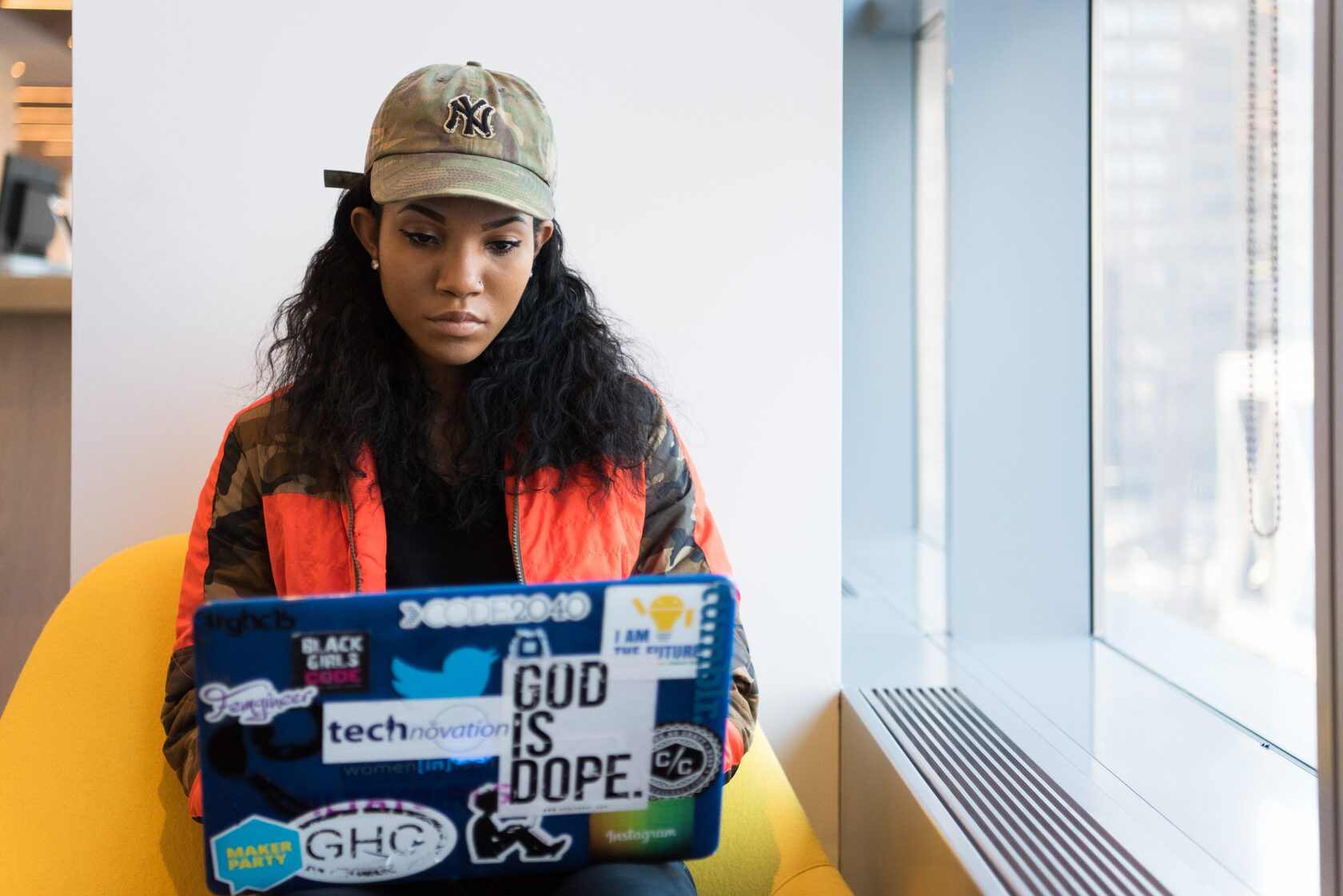 Need help with learning no-code? We can help.
Book a free consultation call
to chat about your needs!
Mobile Applications


This is an official channel of the Glide app service. It contains numerous training videos covering the tool's functionality. Users can also find one full-fledged course on creating an app. The website also provides several videos where the community shares their successful projects.


The Bubble is now one of the leading no-code platforms. It also has its own academy allowing users to learn no-code and navigate through different tools like an expert. The platform offers courses, practices, videos, and even mentoring for better learning.


Here you can boost your skillset and improve your overall understanding. The service helps you work more effectively using no-code tools. They also provide YouTube tutorials that are suitable for beginners. This is because the information is simple, using non-technical language.


This service has been rated as one of the best no-code resources. It offers in-depth learning content to practice. Here you can learn to build apps, websites, and automation. It is also highly beginner-friendly.


A very well-thought-out channel containing a lot of useful video tutorials. It helps you understand the functionality of the tool and explain how to make simple apps. They include games, a questionnaire app, a chat, and even a clone of your favorite no-code app.


The author of this channel publishes engaging videos to help you understand how to combine the design and development of your app. It also contains tutorials on posting it to the App Store or Google Play.


Need assistance with learning no-code? We can help.
Book a free consultation call
to chat about your needs!
Best No-Code Tools

Now you know where you can learn no-code development. It's time to dive deeper into the best no-code tools you may consider:


The Bubble is an ultimate choice for most developers. It is simple to use, easy to understand, offers various services, and is quite cheap. However, Bubble is used for websites and web apps. So you can't build native apps with Bubble. But here, you can learn how to convert a web app built on Bubble into a mobile app.




This platform allows you to build applications and internal tools at high speed. It uses drag-and-drop features from its pre-built components. So you save time on you from wrestling with interface libraries, looking for access controls, and combining data sources. The platform allows you to create apps hassle-free.





It is a cloud collaboration tool. It helps developers to create and share databases. It is well-recognized due to its speed and ease of use. Airtable contains pre-made templates, cloud storage, project management, and more features.




It is another well-known and potent program. Adalo helps you to build NoCode applications. It is perfect for small businesses and enterprises. It is also relatively easy to use by beginners. Adalo offers an intuitive drag and drop builder, pre-made design elements, and many tutorials.


Final Thoughts

No-code movement allows everyone to enter this sphere. It is easier than coding but still requires time and knowledge to create something unique. We curated this guide to help you find the best place for you to learn no-code in an engaging way. Here you can also find tools you may consider using in the future.


Need assistance with learning no-code? We can help.
Book a free consultation call
to chat about your needs!