There are many no-code tools available nowadays. Bubble is one of them. But what are bubble templates? They are pre-built pages or elements that you can use to build your app or add functionality to it as you evolve. These templates usually fit into one of two categories


Functionality templates, for example, you might purchase a marketplace template that has the basic layout and functionality needed to build a marketplace app.
Framework templates, the classic example would be a web page. This might be an eCommerce landing page that has the basics and then allows you to evolve it.

Bubble, unlike some other no-code platforms, doesn't provide these templates themselves, instead, they have built a community marketplace for templates. The Bubble community can develop templates and place them on the website for others to use and purchase.




Community Management

There are currently over 800 templates on the Bubble marketplace. They fall into a variety of categories from CRM and Project Management templates to ones for Online Stores or Social Media Platforms. Whatever you are looking to build, chances are you'll find a template for it.

The marketplace is a user-led community, where reviews and ratings can be left for each template. As a result of the data held, you can understand the following about each template


Usage - How many times has the template been downloaded.
Price - Some templates are offered for free but many charge a price for use.
Rating - Really useful to understand what others think about the quality of the template.
Date first built and date of the last update. This last date is useful to understand how frequently the template is updated.

In addition to this information (which can be used to sort the templates), when you click on each template, you can see all the reviews and start to build a strong picture for yourself.


Do you want to know
what Bubble templates are
?
Book a free consultation
, and we will give you the best explanation! WeLoveNoCode is a leader of no-code development with 15k+ experts ready to help with the power of no-code.
Why Use Templates In Bubble

Because Bubble is a more complex no-code tool than most in the market (mainly due to the high level of features that it offers), most first-time users of the platform choose a template to get them going. They will arrive for the first time and might just assume that is how all no-code applications should be started or they might take the approach that if it already exists, I won't spend time creating it myself.

But for the more experienced, as well as the novice, here are the main reasons for using a Bubble template.



Faster MVP

Bubble can be used for a lot more than building an MVP or Prototype, many businesses use it to develop an app that will remain with them throughout their growth. However, building a quick prototype or MVP is certainly the biggest reason why someone would choose a Bubble template.

If you have an idea for a new product and want to build an initial app that you can use to show potential investors, selecting a template is an excellent idea. You need to find something that covers the basics of what you want to showcase but without spending a lot of time or money in case the investors are not interested.

By selecting a template you can get in front of your potential investors faster and if they like the initial idea, you have the option to either evolve the initial product or start with a build from scratch.



Don't Reinvent the Wheel

If you already have an app developed but are looking to add a specific feature or even just a landing page, then you might use a template for a very targeted reason. A template doesn't have to be used as the base for an entire app.

Using a template for this purpose can dramatically reduce the time it takes to add this additional feature and can often take the risk out of trialing new functionality as they can be kept separate from your core capabilities.



Reasons Not To Use Bubble Templates

Whilst templates serve a very clear and useful purpose, they will not be the right option for everyone or for certain circumstances. Here are a couple of reasons you might not choose a template-led approach.



A Lack of Support

Whilst it is not the case for all the templates on the Bubble marketplace, the majority of them come with little or no support once created. Most will come with some documentation but the quality of these can be varied.

This can be a significant problem when you hit an issue, particularly if you have gone too far into the build and don't want to waste that effort on starting afresh. As most templates won't cover every eventuality you need, without support or guidance on how to develop the app beyond the template, you need to be committed to using developers, which might not have been the plan.

So, whilst picking a template might seem like the cheaper and faster option, it might quickly become a less than optimal choice.



A Long-Term Rebuild

In the longer term, as your business evolves and the requirements for your app change, it can be very difficult for the template you selected and evolved to continue to keep up with your needs. As discussed, you can of course get a developer to come on board and make changes but you might find that starting from scratch is quicker and will get a better solution than building on top of your original template.

This might not be seen as a specific reason to not use templates, many businesses evolve and build brand new products whilst throwing away legacy products or code, but it is worth being aware of. You'll want to know that the template is fit for purpose for a decent period unless from the beginning you only plan to use it for a short time frame for a specific reason. Consider some Bubble alternatives too.


Do you want to know
what Bubble templates are
?
Book a free consultation
, and we will give you the best explanation! WeLoveNoCode is a leader of no-code development with 15k+ experts ready to help with the power of no-code.
Good Examples

We have seen that templates can be a force for good if you go into things with your eyes open and understand the purpose of choosing your template and what you might need to maintain them over time. With that in mind, let us have a look at some good examples of templates and why people choose them.



A couple of great little templates from Dot Studio. Whether you are looking to build a messaging app or add the functionality into a larger app, they can be utilized. The reviews show that people have been using the templates to do both.

They have been around for over 5 years and seem quite responsive to questions compared to many of the builders in the marketplace. With over 4,000 installs each, this is a popular and well-tested template.





A simple task management template that can be used as a base for a larger project management app or simply as a tool for a business to manage their tasks internally. Keep a track of progress on tasks for you and the rest of the team.

Built by the prolific EazyCode, who have several very popular templates on the marketplace, they are very active and provide good feedback.





We had to include one of our templates, not for vanity but because it's one of the most popular templates for building an online course app, with over 1,500 installs and counting.

The template is ideal if you are a creator looking to reach an audience and you have things you can teach people and want to produce courses for them to download and follow. With a landing page and the ability to add courses and lessons, it's the perfect way to start your journey toward selling online courses.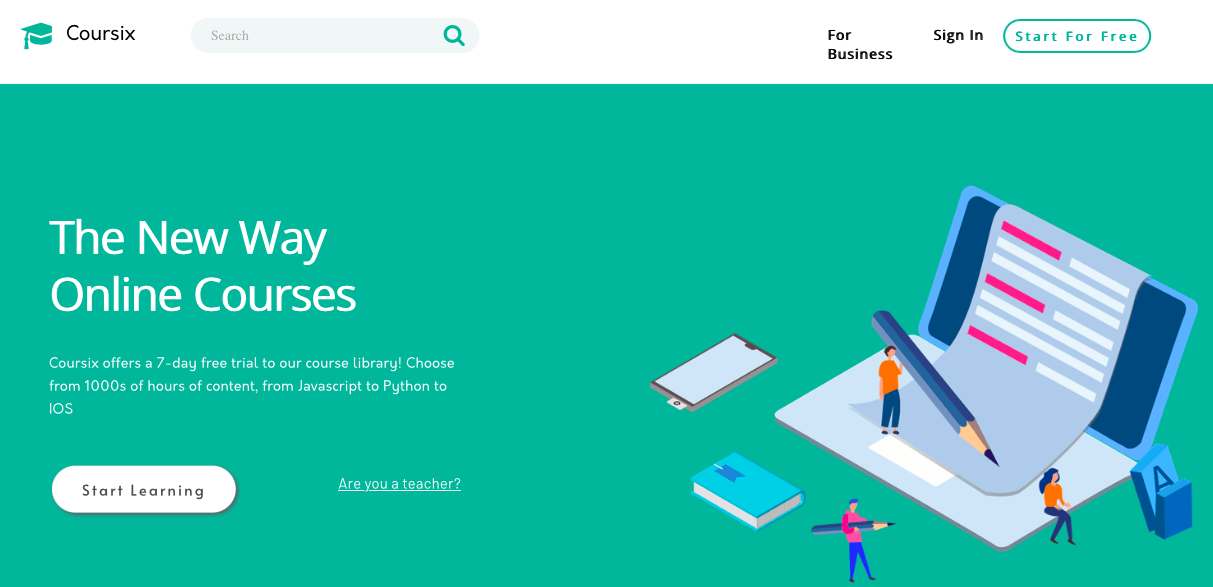 Another template from EazyCode is the second most popular template on the entire Bubble marketplace. It is a great base for building an app that requires the housing of graphs, tables, and forms, whether using this as the base or an add-on to a larger app.

If you are looking to introduce better project management within your organization, this might be a good option





One of the most popular templates people sign up for are landing pages and this is the top option with nearly 10,000 downloads. It is perfect for creating a landing page for your app. It makes elegant-looking entry points for your website and it's mobile responsive.


Is It Time To Use Bubble Templates?

The decision of using a template comes down to the personal circumstances of your business. Consider the positive and negative factors they incorporate and if they will work for you, then think carefully about which one is right for you.

The key is trying to think beyond your current circumstances. Either pick something very clear in the knowledge that you'll only use it for a few months or if you plan it to be a long-term base for your app, then ensure it contains the features you know you'll need or be prepared to use developers to enhance it.

Whichever option you choose, we have hundreds of qualified developers that can help you choose and build on your Bubble templates, head over and sign up without any obligations or long-term contracts.


Do you want to know what
Bubble templates are
?
Book a free consultation
, and we will give you the best explanation! WeLoveNoCode is a leader of no-code development with 15k+ experts ready to help with the power of no-code.