As a startup founder, you are a powerhouse of business ideas but aren't finding a starting point to give wings to your startup dreams.
It might be the right time to let go of your doubts and fears and build an MVP to validate your startup idea before you start scaling it up.

How many times have you had an idea to build something but failed to validate it because of:


Limited resources and low budget (development costs are painful)
Lack of technical background and coding skills

A no-code MVP is a quick way to build a mini version of your product and understand whether it will work for your audience. Does that sound exciting? In this article, let's understand how you can turn your product idea into a no-code MVP in just a few days.

Ready? Let's go.



We will briefly talk about:




What is an MVP?
Why Should You Consider Building a No-Code MVP?
What Can You Build with a No-Code Tool?
Steps to Launch Your No-Code MVP
Best No-Code Tools for Building an MVP in 2023
Benefits of No-Code Approach
Limitations of No-code Approach
Mistakes to Avoid When Building a No-Code MVP
What is an MVP?

Let's state the traditional definition first and then jump into details:


A minimum viable product (MVP) is a version of the product with just enough features to be usable by early customers who can then provide feedback for further product development. An MVP allows us to quickly launch the initial/test version of the product and gather maximum amount of validated feedback through their early customers.


An MVP allows startup founders, agency owners, and entrepreneurs like you to test and launch your product quickly and see if it will work. Here's an excellent example of how WeLoveNoCode helped a client build and launch an award-winning marketplace in less than 2 months!
All you need is to infuse all the awesomeness of your business idea in an MVP and ask your customers if they like it, love it, or loathe it.





Why Should You Consider Building a No-Code MVP?
First things first: what is a no-code MVP? A no-code MVP is a product you can develop without any technical software development or coding skills whatsoever.



Reduced Technical Complication: The no-code approach helps business owners to create apps, landing pages, and platforms by using tools that have easy-to-use, drag-and-drop functionalities.
Cost Effective: By developing a no-code MVP, you can minimise costs by prioritising only the key features necessary for initial validation.
Feedback-Driven Approach: A no-code MVP helps you to collect valuable feedback from early adopters or potential customers.
Reduces Your Risk: Building a no-code MVP puts you at least risk because you're not investing in a full-scale product without marketing validation.
Saves Time: Creating and launching a no-code MVP allows you to enter the market sooner and gain competitive advantage.
Flexibility: A no-code MVP allows you to pivot your product or make strategic changes based on market feedback. It helps you to align your product with market demands and increases your chances of success.
Attracts Investments: Creating a no-code MVP gives you a chance to display your product to potential investors. If your idea is a great fit, you can easily raise funds to build a full-fledged product.
All those goals can be achieved and much more with affordable no-code tech.
Hence, to build an all-new product, you needn't burn the midnight oil writing thousands of lines of code! Because when it comes to

code vs. no-code

, no-code development is the clear winner.
You just need a bunch of no-code tools and a no-code MVP marketplace like

WeLoveNoCode

to build your MVP in a jiffy; in a few days, to be precise.
What Can You Build with a No-Code Tool?
The good news is that experimenting with your business model is now a child's play, thanks to no-code app development. With the evolution of technology and the no-code movement, a non-technical person can build and customize a host of products such as:


Websites and web applications
Databases and data management tools
Workflow automation tools
Custom mobile applications
Social media tools

There are a variety of frontend, backend, and database tools that help you create apps without coding. Therefore, you can now build full-fledged products with much more ease and simplicity.

There are a variety of frontend, backend, and database tools that help you create apps without coding. Therefore, you can now build full-fledged products with much more ease and simplicity.


Steps to Launch Your No-Code MVP

The process of building no-code MVP is, thankfully, no rocket science. But you must learn about the proper steps for creating one.


Know Your Target Audience

The first step is to know who you're building a product for and what problems are you solving. The best format to follow is to ask questions like:


What are the key problems you have identified?
What kind of solutions exist in the market?
What are the key target personas for your MVP?
What are their current challenges, likes, and preferences?

The idea is to go deep into understanding the people you're building a product for.


Do a Thorough Competitive Analysis

Who all are already there in the race? Answering this question helps you analyse your chances of winning. Review competition products and make a list of features they're offering. Document how your product is going to be different from those that exist.


Define Your No-Code MVP Features

This is when you must create a list of essential features for your upcoming product. You need also to create a simple user flow at this stage. Remember that you only need to incorporate certain core features on which you're looking to get user feedback.


How Do You Define Success?

Once you put your MVP out there, people will start downloading, reviewing, and using it. Enlisting success benchmarks is hence critical.


How many total downloads are you targeting with your MVP?
What's the engagement level you're expecting from your test launch?
How many satisfied users will you get when test marketing your MVP?
What kind of positive feedback will you need to move ahead and build a full-fledged application?
Create a Product Roadmap

Finally, you need to create a product roadmap to understand the growth and evolution of your application. Highlight some of the key value propositions of your product and some of its most robust features.

You must combine these strategic steps with no-code tools and platform support to launch your no-code MVP.

Let's look at some proven no-code tools to get your app up and running.


No-Code: Unlock your Potential
Connect with talented no-code experts to build and ship your projects in record time
Hire No-code Developers

Best No-Code Tools for Building an MVP in 2023

No-code is the preferred way to start building a product from scratch; why? Because the method is cost-effective, reliable, and flexible. Here are some popular no-code tools to turn your business idea into an MVP.


Resurrecting the Backend

A no-code backend forms the foundation for your MVP app. Here are some valuable tools to create a robust backend for your no-code MVP.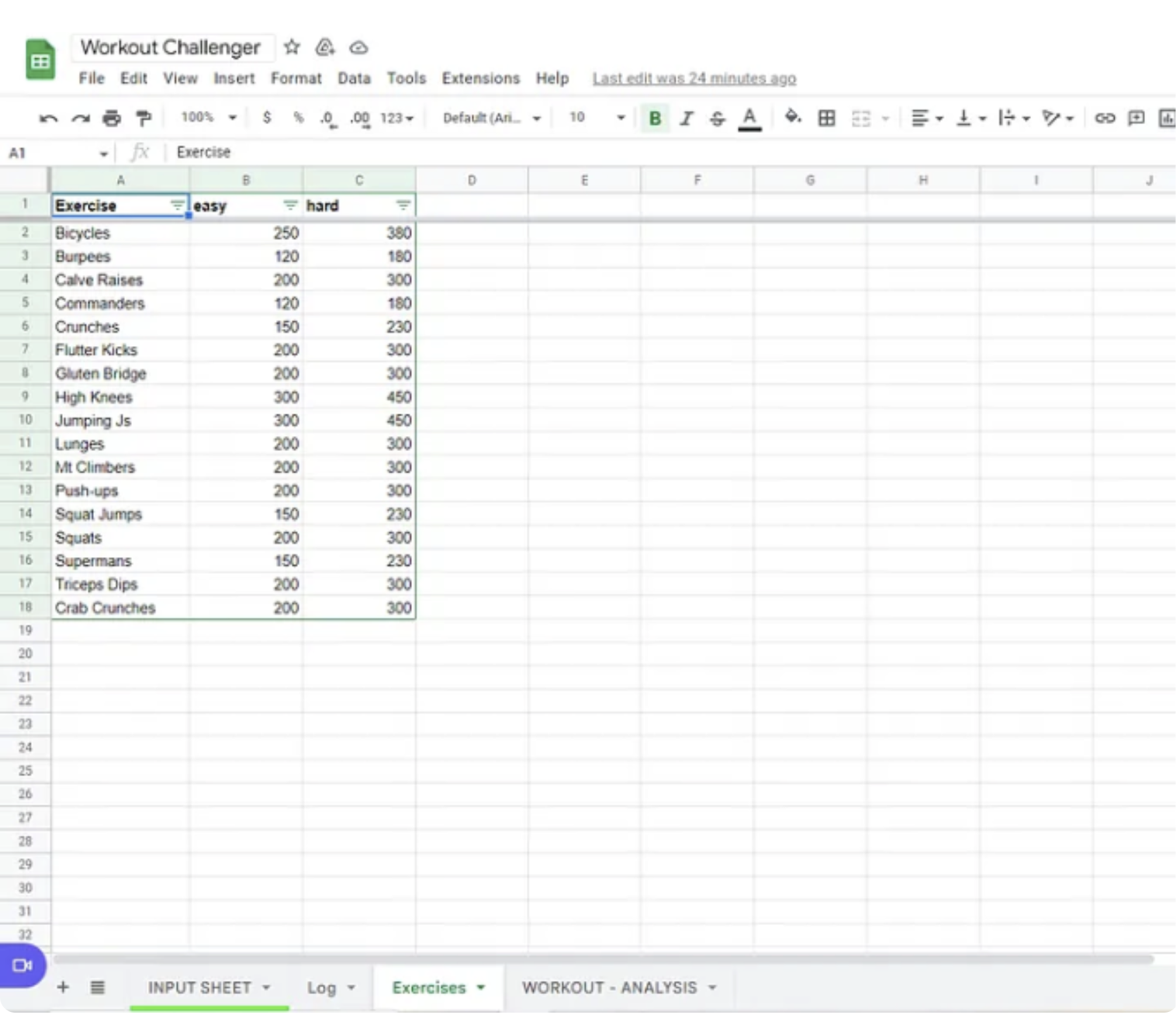 With its free tool, kickstarting your MVP data-set building can feel like magic. Nomadlist is an excellent example of a remote working community that started with a simple Google sheet.

Whether you're creating a fitness app or a deals app for local restaurants and cafes, Google is apt for storing and creating your MVP database. Since it's a free tool, Google Sheets is terrific for bootstrapped startup founders and even for digital agencies.

Pros:


Data organization and management
Easy integration with Zapier
Cons:
Can't handle large data sets and big data calculations
You cannot access Google Sheets when offline

Pricing: Free to use

Best for:


Individuals
Bootstrapped startup founders


If you want to go one level up and choose a more sophisticated database creation app, you can go with Airtable. This no-code MVP development tool lets you create different database types quickly.

This tool easily integrates with many exciting tools like Google Sheets, Typeform, and Slack. Choose from startup templates and automation features to hasten the process of creating a kickass data set for your no-code MVP app. For instance, you can create a marvellous tutorials app like this one from Adobe using Airtable.


Pros:


Integrates with Zapier, Google Sheets, Typeform, WordPress, and many other apps.
A variety of startup templates and automation functionalities.
Cons:
Complex user interface for non-technical users.
May not be the best choice for highly scalable or enterprise-level applications with massive datasets and complex workflows.

Pricing: $10/seat/month

Best for:



Building a Beautiful Frontend


Welcome to the world of no-code website development with Webflow. You're a non-technical founder wishing to display how your product will benefit your potential customers. You can use Webflow to create a great-looking and search-friendly website in no time. Webflow is not an expensive platform—you can use the free version or try some of its premium plans that range between $14-$39 per month.

Pros:


A collaborative website development platform, Webflow allows no-code developers to work together and develop a website quickly.
Build SEO-friendly and professional-looking websites in no time.
Integrates with tools like Zapier and Shopify.
Cons:
A no-code platform, Webflow does not offer code-level customizations.
Has a learning curve, especially for users who are not familiar with web design principles or the platform itself.
While Webflow provides a range of design customization options, there may be some limitations compared to fully custom-coded websites.

Pricing: $14-39/month

Best for:


SMBs
Digital agencies
Enterprises


Bubble is the ultimate elixir to your web and mobile app development woes. This no-code development tool helps you create your MVP and showcase it to investors and potential customers. This nifty tool comes at a starting price of $29 a month. Plus, it offers many plugins and templates to make your MVP development and launch a breeze.

Pros:


Bubble offers a wide range of built-in features and plugins that provide robust functionality to your MVP.
Designed to handle scalable web applications.
Supports responsive design, allowing you to create web applications that adapt to different screen sizes and devices.
Cons:
Many designers feel that bubble apps do not look up to the mark.
Bubble still does not have a native app export feature for Android and iOS.

Pricing: $29-349/month

Best for:


Funded startups
SMBs
Enterprises
Forms and API


When building a no-code MVP, you must automate many tasks and connect many apps. You may get stuck in the quagmire. That's why a WeLoveNoCode, we use Zapier to simplify app APIs and deliver MVPs quickly and cost-effectively.
In simple terms, Zapier allows you to automate hundreds of app integrations adding lots of exciting functionality to your MVP. You can use Zapier's base plan at a measly sum of $19.99/month.

Pros:


Zapier offers a vast library of integrations.
Automate routine tasks, data transfers, and notifications to save time and improve productivity.
Offers diverse possibilities in terms of automation and scalability.
Cons:
Highly specific workflows may require a deep understanding of Zapier's features and capabilities.
Limited customization options within each integration.
Data transfers between different applications may not be fully secure.

Pricing: $19.99 - $799/month

Best for:


Individuals
SMBs
Agencies and startups
Enterprises


Exporting data from one app to another can be pretty cumbersome. Coupler.io ensures that you don't have to copy data from one app to another manually.
This powerful tool allows you to manage and schedule data exports. You can also track these exports and review their real-time reports. Coupler's no-code integration is a great way to automate your data flows and analyse the activity in real-time.

Pros:


Comes with powerful data analytics features.
Integrates with popular tools like Asana, Google Sheets, Adobe Commerce, WooCommerce, and Shopify.
Cons:
A steep learning curve for those who're not familiar with this tool.
As your MVP scales or requires more frequent data imports, the cost of using Coupler may increase.

Pricing: $49 - $249/month

Best for:


SMBs
Funded startups
Enterprises
Limitations of the No-code Approach

Let's now take a look at the limitations of the no-code approach:


Limited Customization

No-code platforms typically offer pre-built templates and modules, restricting the level of customization. If you have unique or complex requirements, you may find it challenging to implement them within the constraints of a no-code platform. However, at WeLoveNoCode, we closely work with our clients to understand their specific requirements and develop customised no-code solutions for them—here's how we created a tailored solution for DesignMatch and helped them earn $400k in investments.


Scalability Concerns

While no-code tools excel at quickly building prototypes and Minimum Viable Products (MVPs), they may struggle to handle large-scale applications or accommodate significant growth. As your project expands, you may encounter limitations in performance, integrations, and handling large datasets. That's where the expert teams at WeLoveNoCode come into the picture. Here's how we paired Greater Studios, a digital agency, with a bunch of Bubble experts to create scalable, time-efficient, and successful no-code MVP projects.


Limited Control and Flexibility:

No-code development often abstracts away the underlying code and technical details. While this allows non-technical users to build applications, it also means you have limited control over the fine-grained details of your solution. But, when building your no-code solution, you can always speak to a no-code expert from WeLoveNoCode—someone who will spend time answering all your queries and suggest the simplest and the most befitting solutions for your business.



Mistakes to Avoid When Building a No-Code MVP


To err is human, but if you know about the mistakes you can make, it's easy to avoid them:

Overcomplicating the MVP: The purpose of an MVP is to validate your idea with minimal effort and resources. Avoid including every possible feature or functionality in the initial version. Keep your MVP simple, focused, and centred on the core value proposition.

Neglecting Performance and Scalability: While no-code tools offer speed and ease of development, it's essential to consider the performance and scalability of your MVP. As your user base grows or your product gains traction, you should ensure that the platform you're using can handle increased load and traffic.

Over-reliance on Third-Party Integrations: No-code platforms often provide integrations with popular services, which can be beneficial. However, relying too heavily on third-party integrations can make your MVP vulnerable to disruptions if those integrations change or become unavailable. It's important to assess the criticality and stability of integrations and have backup plans in case any dependencies are affected.


Nonetheless, you can avoid all of these mistakes; how? You can simply hire a team of no-code and low-code experts from WeLoveNoCode and let them help you sail through the entire process.
Final Thoughts


Are you ready to make your startup aspirations a reality with a no-code MVP? At WeLoveNoCode, we go in-depth into your goals and challenges before offering you the apt consultation for your requirements. Whether you're looking to build a no-code or a low-code solution, our team of experts is here to help you with all your queries. So, please do not hesitate to get in touch with us.


Unleash the Power of No-Code
Experience rapid development & seamless execution with our no-code experts
Hire No-code Developers

FAQs
What is zero-code or no-code?

Zero-code or no-code refers to a software development approach that allows users to create applications without traditional coding or programming skills. These platforms provide visual interfaces, and drag-and-drop functionalities, allowing individuals with limited technical expertise, such as entrepreneurs, business users, or citizen developers, to create their applications and prototypes.


How long does it take to code an MVP?

With the availability of no-code platforms, you can build an MVP anywhere between 3 days and 3 weeks. The more complex and feature-rich your MVP is, the longer it takes to develop. The choice of tools and the team's expertise also play a crucial role in the time it will take from start to finish.


What should a no-code MVP cost?

A decent no-code MVP costs around $10K-$30K. However, the cost can be much lower or higher depending on the features and functionalities of the app you're aiming to build.


Is it better to hire a developer to build your MVP than spend time learning to code?

The best way is to hire a team of no-code and low-code experts to help you build a hassle-free solution for your startup or business. Since there are so many tools and integration possibilities out there, it's advisable to hire developers and experts instead of going at it yourself.


How do you get the necessary resources to build an MVP with no tech startup experience?

Start by learning about your target audience and your competition. Next, you can contact teams from a no-code platform like WeLoveNoCode. No-Code platforms empower non-technical founders and agencies to build functional apps without coding. These platforms go in-depth into understanding your requirements and help you create customised solutions.