The COVID-19 breakdown brought a significant impact on the development world. Especially restrictions influenced the healthcare industry. People were forced to sit at home and couldn't get proper medicine. As a result, the healthcare domain experienced an immense boost during the last two years and doesn't seem to stop now.

Since investors and companies noticed a demand for modern healthcare solutions, the market was filled with various applications. They include health education services, remote patient monitoring (RPM), doctor appointments app, and remote consultations, and got a huge boost (up nearly 300% in investment). The overall industry of mobile healthcare platforms is suggested to reach 300 billion U.S. dollars by the end of 2025.

Even when not taking numbers, everyone understands that telemedicine is the future of the healthcare domain. Tech innovations allow doctors to improve their services, and developers are looking for more and more ways to boost this space. With the increased number of people looking for remote solutions also increases the demand for new applications. So, if you're looking for a startup idea that will succeed - the healthcare domain is an excellent choice.

However, mHealth development requires time and resources. However, there is a great option - build this app using no-code tools. We prepared this article to help you understand the healthcare mobile app development process.


Need help with building the mHealth application? We can help. We'll build a high-quality solution with a high speed and under $10k. Book a free call to show your project details!

What Is a mHealth App?

The mHealth (mobile healthcare) niche is a vast category of applications that are designed to make it easier for doctors and patients to connect. The goal of mobile healthcare apps also differs. However, all of them significantly simplify the life of healthcare organizations. Some apps are basic and allow patients to book an appointment online. Others are more advanced and allow users to track health data, get remote assistance, give 24/7 access to doctors, share tips on improving overall health, and more. Therefore, the purpose of each app depends on the category of the application.

Let's get a quick look at the most popular categories of mHealth apps:


Appointment App

As the name suggests, this type of app is used for direct interaction between doctors and patients. Since the clinic may be too far for most patients, it is easier to just book an appointment through the app. In addition, these apps allow for remote doctor assistance and real-time communication. It may save a life for most patients. These mHealth applications help patients find the best doctor at any time of the day while also choosing the preferable date and location.


Reminder App

The goal of this app is simple. It is used to remind patients to take their medicine. However, these apps also can be used to chat with a doctor, get recipes and manage overall wellness. Even if you don't want to build this type of app, push notifications will become a great feature for any other mHealth app type.


Fitness App

This is also a popular option today. Since gyms were closed and not all are open now, people struggle with a lack of physical activity. These fitness applications are designed to support people and give them a great tool to lead a healthy, active lifestyle. It can count steps, suggest training programs, show videos of trainers, create meal plans, and more things. However, these apps should be connected to wearable devices like fitness wristbands and other training equipment.


Women Health App

This is one of the poorest niches today that lacks solutions. These applications are specially for women's health. They usually have a dashboard to track the mood, predict the day of the menstruation cycle, provide advice on improving well-being, and they also may allow women to chat with gynecologists. They can also help track the pregnancy journey.


Why Choose No-Code for mHealth App Development?
Easy To Use

No-code tools are widely used for mHealth app development. They help healthcare organizations provide better virtual visits by allowing them to participate in the development of a user-friendly digital experience. Traditional coding is too challenging for most people. Noo-code is simple and allows people in the healthcare space to develop the best product according to what patients want and need. As a result, healthcare organizations can craft custom applications and easily use them on the go to provide better services.


Improve Data Collection

By making it easier and quicker to build user-friendly mHealth applications, no-code can significantly improve data collection from health records. This allows for advanced predictive modeling. mHealth applications made using no-code reduce errors in the collection, standardize data, and deliver providers a better way to ensure HIPAA compliance. By using no-code, it's easier for healthcare organizations to streamline the collection, storage, and retrieval of data, which leads to better patient outcomes.


Make the Most of Tech Innovations

Even if biosensors allow doctors to generate incredible amounts of raw data, healthcare organizations will only be able to benefit when they can quickly and hassle-free extract and analyze the data. Therefore, companies will need to craft software capable of managing data like heart rates, liver performance, blood pressure, and more. This is where no-code mHealth applications allow clinics to build efficient software faster and more securely. This enables them to make the most of tech innovations without wasting time on unknown tools.


Need help with building the mHealth application? We can help. We'll build a high-quality solution with a high speed and under $10k. Book a free call to show your project details!

6 Steps To Build A Healthcare App
Healthcare mobile app development is not a simple process. There are many steps that have to be considered. Below you will see the list of most vital steps to help you avoid mistakes.


Perform Market Analysis

As you may understand, the less analysis you perform, the less value your product will bring to the market. mHealth mobile app development has to involve in-depth market research. Study your industry, learn your target audience, and get to know your competitors. This will help you understand what value you can bring and what issues you can resolve with your app.


Study Your Audience

This is essential when building healthcare applications. Depending on the type of your app, your target audience can be patients, doctors, only women, sportspeople, etc. Here you need to know what are the main pain points your future users face with outdated systems. Conducting interviews, starting with focus groups, or collecting surveys can bring many insights to connect with your future customers.


Choose App Type

As we mentioned above, mHealth is a broad category of applications. Therefore, you need to know what type you want to build depending on many factors. This will affect the app's database, functionality, as well as the goal of the application. You can not just come to your app development company without identifying key points with a team, like:


what kind of app do you want to craft;
how it will resolve user issues;
how it will work.
Invest in Engaging Design

While some believe design isn't essential, studies show that engaging designs create 70% of the app's success. This will also determine whether your users will download it and how they will interact with the product. The proper design for your mHealth app should be consistent, easy to use, and intuitive. The goal of the design is to make sure your users are satisfied with an app and its functionality. No-code platforms allow you to craft designs using templates. But you can also make your design from scratch.


Make It HIPAA Compliant

It is worth noting that the healthcare industry is highly sensitive. This means the space has several vital requirements and guidelines that have to be followed. For example, if your app will work in the USA, you will need to make the app compliant with HIPAA regulations. In Europe, mHealth platforms that contain personal user information must comply with the GDPR.

HIPAA is one of the most vital things to consider. Since mHealth apps process sensitive information, you need to ensure the protection of this healthcare information for both sides: doctors and patients. Any app development company that has worked with this industry knows how to make sure your mHealth is compliant with HIPAA guidelines.


Essential Features in mHealth Mobile App
1. Registration

Like with any other app, mHealth no-code platform has to allow users to easily register in the app. It is vital to make sure you provide all available options for the sign-in and log-in processes, like social media, Gmail, telephone number, and more. Make it quick and hassle-free to enter the application.


2. User Profile

Regardless of the app's type, it is vital to create a personal user profile. The features allow users to enter their information, put in payment details, check their analysis (with telemedicine apps), and more things.


3. Health Tracking

It is probably one of the key features in any patient and doctor-facing app. The feature allows users to monitor patients' health signs and conditions such as heart rate, blood pressure, blood sugar level, calorie intake, etc. Most users report that they like this feature in various healthcare applications.


4. Book an Appointment

The feature is a vital element when building a mHealth application using no-code platforms. This functionality helps patients request an appointment by searching the vast list of doctors. Then they will be able to check the upcoming and completed appointments they have at any time of the day. One of the primary benefits of mHealth applications is that they reduce the need to wait in the rooms in the clinic to get an appointment and eliminate manual work.


5. Scheduling and Reminders

Scheduling allows users to create their own drug intake schedule, track sleep hygiene, not forget about their water, and monitor daily activity. Push notifications are a helpful tool for this purpose. They notify about all these tasks and can help people maintain a healthier lifestyle with ease and convenience.


6. Patient Information Database

This feature is mostly for doctors who can get access to some of the information of their patients. By using this functionality, doctors, healthcare organizations, and caregiver side stakeholders have real-time access to the patients' medical health records, analysis, history of the medicine intake, reports, prescriptions, and more.


7. Geolocation

It is more about emergencies. However, some applications may be powered by geolocation features to help patients easily find their local hospital or inform doctors about being late. It is especially beneficial in cases when users don't have an opportunity to call or when google maps don't have enough information about the clinic the patient chooses.


8. Real-time Chats

Due to coronavirus breakout, this feature has become the best way for doctors to deliver their services without meeting with the patient. And today, it is one of the essential features in any mHealth mobile app development as it offers a quick and easy way for both parties to communicate directly from home. Real-time chats also may save lives in some cases or are highly beneficial for those who have COVID-19 symptoms. You can also power your app by video calls to improve communications and make your app more unique.


9. Payment Gateway

Payments are essential as they either can be used for substantial (when monetizing) or to pay for medical services happening within your application. This integration has become safe and easy during the last few years. However, you need to make sure you offer various options for your users to pay, like cards, wallets, cryptocurrencies, and more. The feature may also support bill copies and documentation access.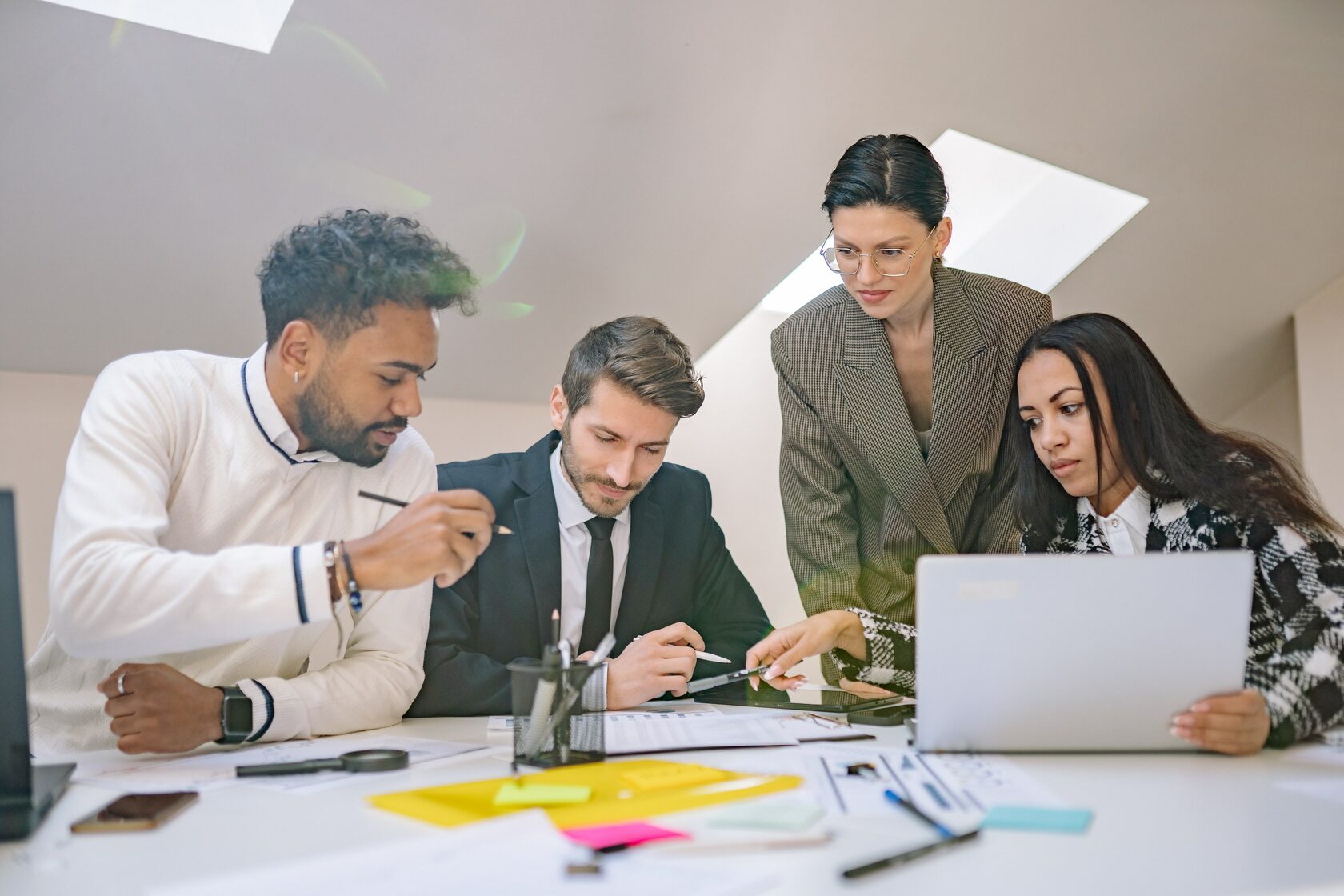 Final Thoughts

mHealth seems to lead a brand-new way for the whole medical industry. The immense rise of these applications appeared during the pandemic. But now, these products are even more popular due to tech innovations and companies who constantly improve their exciting platforms. However, this industry requires knowledge and expertise to ensure your product will be in demand and safe for patients. We curate this guide to help you learn more about mHealth app development with no-code tools.


Need help with building the mHealth application? We can help. We'll build a high-quality solution with a high speed and under $10k. Book a free call to show your project details!