Product managers have to perform various tasks daily. They are usually responsible for product development and team management. But they also need to know how to launch the product with only a concept.

It can be hard to select the right low-code tool for quick and efficient development. Product managers are responsible for leading overall development. So if they don't choose their no-code tools, they might get poor quality products.

This is where no-code tools ease and boost the whole working process. Learning the best ways to perform the job is usually time-consuming and tricky for product managers. Below we will show our top 4 no-code tools. This will help product managers show the highest results using less energy, time, and money.



What are the No-Code Tools?

As the name suggests, these apps do not require you to learn how to code. These products work in the following way: drag-and-drop mechanism. This method allows users to create software without coding. Ready to use drag-and-drop elements help create design and various applications. Product managers are also vital for the app's success. So these tools can bring benefits for them as well.



What are the Benefits of No-Code Tools For Product Managers?

No-code tools for product managers can serve many purposes. They will be especially valuable for those working on a side project. This is because they allow product teams to play around and build something for themselves. Or they can also launch their project without wasting money on coders.

In the last few years, a wide range of tools appeared for product managers. So they are already applied in real-life cases and help significantly boost the working process. The main goal of these products is to provide support for the internal systems to keep them running. If the tech team is focused only on the development, it won't have time to resolve minor issues. So this is where no-code for product managers can help. Among other most common benefits of this software are:


Product teams can use one or two no-code tools. This helps to perform small tasks, leaving more vital things to engineers. For instance, having a no-code data analytics tool helps product managers to quickly grab the insights they need. This reduces the time and resources needed.
With no-code tools product teams pay for what they need. Hiring other developers, designers, and team members can cost too much for startups. Most of these tools also contain pre-made designs. So product managers do not spend money on extra needs.
Product managers are responsible for numerous tasks. So no-code platforms can cover most of their needs in one place. No-code tools help to create apps, websites, and marketplaces. In addition, some subscriptions also can launch the product itself.
Don't know which tool to select? Book a free consultation, and we will handle the rest! WeLoveNoCode is a leader of no-code development with 15k+ experts ready to help with the power of no-code.

Notion

A notion is note-based software with a kitchen sink included. Product managers can use it as a simple wiki. But it also extends with interactive media, databases, Kanban boards, and more. The app is hassle-free to use and covers most of the product team's needs.

Pages
Notion represents many pages. The thing that makes it more potent than Dropbox Paper is the numerous native and third-party blocks. They can embed them alongside the text.

Databases
As a PM, you will like the blocks most useful. The database formed in blocks is complemented with structured metadata. You can also apply filters and separate views that show a particular underlying data.

Highly customizable
The notion is highly customizable. So you can make remote work easier. The app allows you to handle all the responsibilities in one place and provide better results.


Airtable

Airtable is also a popular option among many product managers. The app is efficient and hassle-free in choosing the best decisions for the business. Most product managers use this tool for its kanban board when working on the product. Also, it comes with features like a calendar, card-oriented gallery, and classic spreadsheet. This tool is simple to use by both small and large teams. It is mainly used for databases. Airtable is helpful for:

Product Management Documentation
Keep the documentation of all the tasks related to the product intact. This allows product managers access to a plethora of information. It may also help them learn what team members are doing and make them accountable for shared tasks.

Automation
This is an excellent way for product managers to organize and check all that information. Automations help product teams quickly visualize and analyze massive data sets. It can also help gain insights from pools of qualitative based on Voice of the Customer (VoC) feedback.

Integrations with Slack
Slack is also a great tool for product managers. And Airtbale allows you to effortlessly integrate the workflow with this app. This ensures high efficiency and faster communication.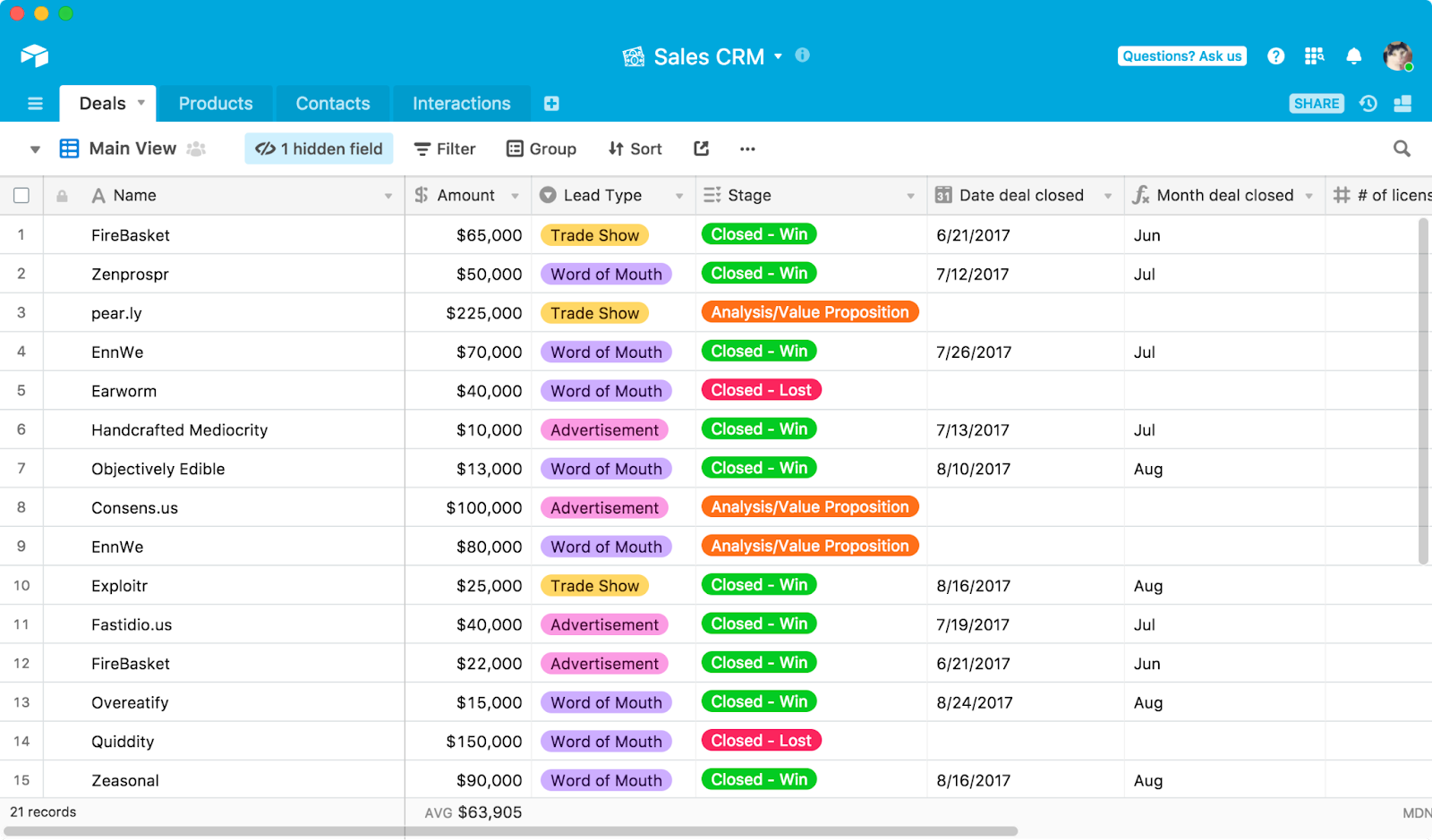 Don't know which tool to select? Book a free consultation, and we will handle the rest! WeLoveNoCode is a leader of no-code development with 15k+ experts ready to help with the power of no-code.

Coda

Roadmaps, research, documentation, experiment backlogs - all in one place with Coda. Product development can be an administrative beast. Coda is an app that brings all your meeting notes, project specs, action items, and team members in one place. Coda is mostly used for the following purposes:

Building blocks
Just like tables that connect within each other and buttons that take action. Coda helps you build a process that caters to your team's specific needs. Product teams can also publish those processes as custom templates. This turns successful patterns into efficient practices for your company.

Connect the docs
A lot of tools are needed to make a quality product. Coda offers the flexibility of packs and integration of platforms. Makers also can design their ideal integration. Connect Coda with Figma artboards and Miro sketches.


Adalo

Adalo is considered to have the best workflow-based design & native mobile app support. This tool is perfect for those who want to publish their apps without the need for Xcode or other tools. But there are some limitations to this app. For example, the data manipulation and external API connectivity are not vast in Adalo. Adalo is a common choice in terms of building something quickly. It offers a high level of customization, third-party integration, and publishing options. Product managers also like that the app provides:

Easy to pick up mobile apps
Scaling up a "prototype" boosts conversations with stakeholders within the different product requests. Adalo allows you to create native mobile apps. This also makes the jobs easier for developing in the long run.

Front end and data structure
Adalo is a great choice for front-end development. It offers integration with Zapier, which is useful to trigger and automate workflows. Some also like to sync that app via Zapier to Airtable, which can later be used as a sort of lightweight CRM system.


Final Thoughts

Product managers require modern solutions. No-code tools for product managers can boost the working process, save time and money. Here you can see our top list of tools that are efficient enough to help product managers keep working workflow in check. Choose what suits you best and get higher results from your work!

Don't know which tool to select? Book a free consultation, and we will handle the rest! WeLoveNoCode is a leader of no-code development with 15k+ experts ready to help with the power of no-code.